Image Credit
(I really hope that's a lollipop and not something sketchy)
Hi there! Today, I'm super excited to introduce to you a new series I'll be starting on my blog called, "One of a Kind Finds." For a little bit more on "One of a Kind Finds," keep reading!
I'm someone who strives to dress differently and just be unique in every aspect of my life. Sometimes, I succeed (my version of success, of course. You might think what I wear is just about the most mainstream thing, haha). Other times, I fail miserably.
This summer, I did quite a bit of shopping internationally, so I've acquired a few unique pieces that I won't find in other teenage girls' closets back here in Canada (SCORE!). Sometimes, all you need is that perfect piece that no one has to make yourself stand out. Well, I mean, they could have it if they knew where to find it, but you catch my drift, right?
"One of a Kind Finds" is going to be a series that you will be seeing once at the end of every month here on Style Generis unless nobody likes it, of course.. I'll be sharing with you really unique and different items that are like the hidden gems on online shops that I find after spending way too much time window shopping. I'd just like to point out that these items aren't actually going to be one of a kind. They're just going to be items that I think are really different and unique and aren't... mainstream, so to speak.
I just got this idea recently, so I haven't had the chance to online shop very much, but here's September's rather short list of items. There will usually be about seven to ten-ish items on this list, but if you want more, let me know!
RUNWAY BANDITS OVERSIZED DENIM JACKET
BUY
HERE
Denim on denim and denim patchwork has been a pretty big trend recently, but I can't help but think that they look so unique and fresh every time I see them on someone. It's really cool how many different types of denim are on the jacket and it can easily amp up any boring outfit.
BACK TO BOWIE SUNGLASSES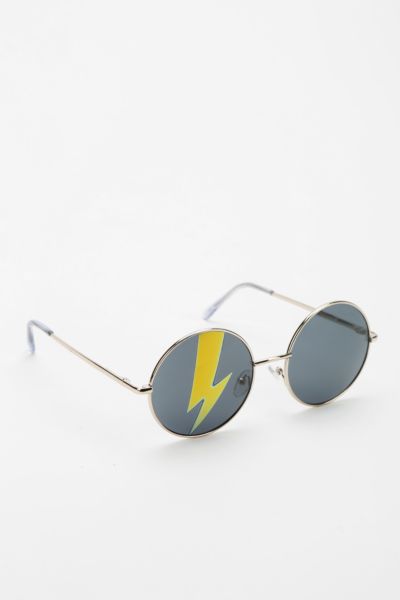 From the name, I'm assuming that these sunglasses are supposed to be somehow related to David Bowie, but when I see the lighting, I can't help but think of Harry Potter's scar. These really are such wicked sunglasses, especially for $14.
ASOS LEATHER CAP
I've noticed here and there the whole leather cap thing, but I haven't seen many, or any, to be honest, in stores, so I thought I'd share this with you guys. I wish I had the money to buy a ton of them and leave one plain while covering the others with mismatched badges and vintage pins. That'd be pretty epic, no?
UNIF NO WAY MOTO JACKET
This is a pretty pricey piece, one that to be honest, I would never buy if my income (and my parents' income) stay like they are now because I just can't afford to spend $225 on a jacket. The only reason why I included it in this list is because I thought it'd spark some DIY ideas and get them flowing. And because it's just a wicked jacket.
What do you think of this series? Are you as excited as I am? Which piece was your favourite? Please let me know in a comment down below sharing your thoughts! I'd love to hear what you have to say!
Thank you so much for reading!
- J